AUEB STATISTICS SEMINAR SERIES OCTOBER 2018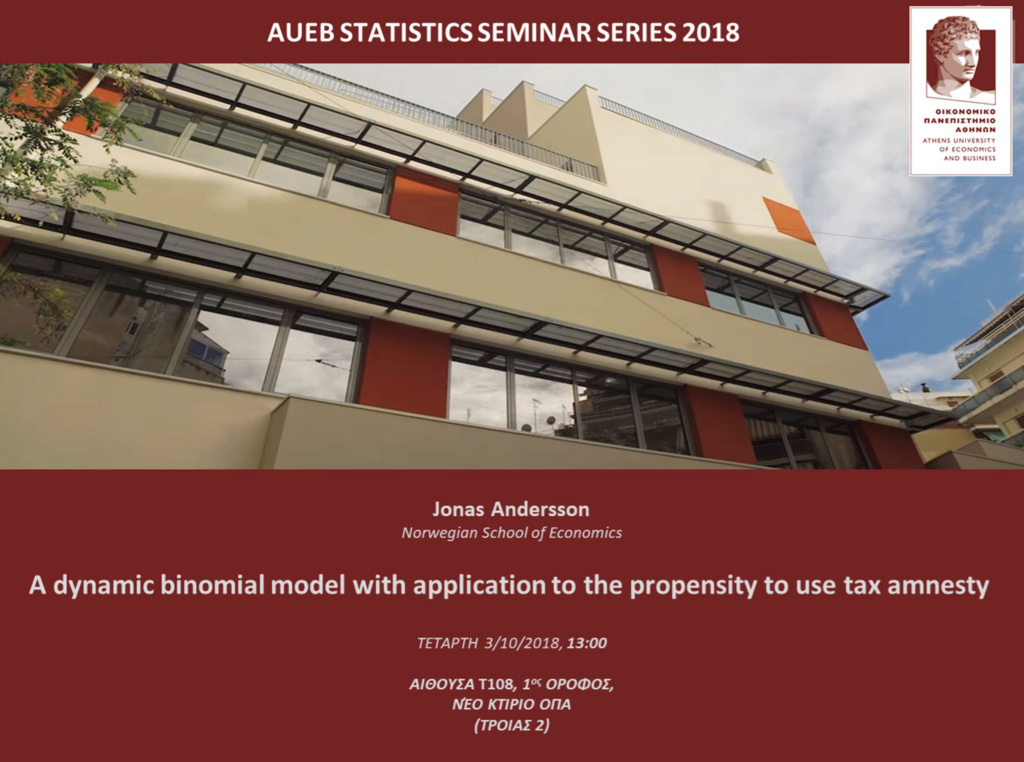 Jonas Andersson
Norwegian School of Economics
A dynamic binomial model with application to the propensity to use tax amnesty
WEDNESDAY 3/10/2018
13:00
ROOM T108, 1ST FLOOR,
NEW AUEB BUILDING, (TROIAS 2)
ABSTRACT
In the talk, a model to study the effects of announcement and
implementation of international tax information agreements on the
propensity to use the Norwegian tax amnesty will be introduced and
studied. The model is based on the binomial distribution with a dynamic for which the initial value has to be estimated. The model is also extended to a panel version.
Facebook event: https://www.facebook.com/events/504617666615213/
Permissions in this forum:
You
cannot
reply to topics in this forum